(
Kate Motaung
, our "
Five Minute Friday
" host, has written a book called
Letters to Grief
. Today she has invited us in to write our own letter to grief because, as I have well learned,
writing is healing
. Do you have deep hurts? Try writing. You will be surprised by it. Go check out some of the other letters
here
. And thank you for reading mine!)
Dear Grief,
I would say "Hi Old Friend" except you are an unwelcome guest. I don't even want to call you a guest. A visitor? An annoyance? A bitter hag? Yes, Bitter Hag. You dear Hag have outstayed your welcome here. I am tired of your overwhelming, suffocating, isolating presence. I am tired of tears and anger and hurt. I am tired of looking back.
Yes, that's the root. You make me look back. You make me wallow. You steal my joy and my present. You and the eucharisteo are in direct opposition to each other.
You have made me feel like I have to have it all together and I need to get it all together. I look back over this past year and see the path of destruction like a tornado's path with nothing but pieces left behind. Pieces of me are there. I've been working my mind to exhaustion looking back there and longing for the pieces of myself. Thinking I had to go back there and pick them up and fit them back inside of me. Today a friend said, "No you don't." I thought it wasn't okay for me to not be the same person I was before, but I realized today that that was another lie you told me.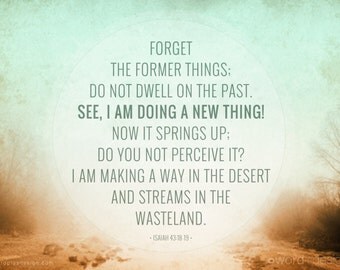 The old me can go. It's supposed to. It feels painful and scary. But Christ is making me new. Always. That's His job. I don't want to fight Him. He is good and trustworthy. You, Bitter Hag are not. You focus on the bad. You steal away the hope that's rightfully mine. And so I'm done with you. This is your eviction notice. You can no longer take up residency in my brain or my heart.
See, my God makes all things new. He turns mourning into dancing. He removes sackcloth and clothes us with joy. And joy is mine if only I'll see it. And joy is now and joy is in the future. Joy is not in the past.
So good bye Grief, you Bitter Hag. Go back to the pit of hell where you belong.
As for me and my house, we belong to the Lord.