When I checked my mail today I found this little box...
A beautiful handmade ornament with the initials "JK11" on the back.
In this cute little pastels box, no less! Adorable!
I was not expecting any ornaments and I got no clues from the lack of return address. AND...to be honest I'm no good at secrets, so I did a little digging. My husband noticed the zip code on the front of the box and we pinned the location down. It still didn't give me any hints as to the sender. So then I googled "ARWB" as written on the front of the box and remembered that I had recently joined:

So I did a little
more
digging on their webpage, and now I think I've discovered that the mystery sender is none other than...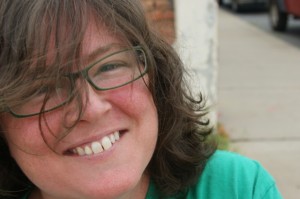 Hope I don't get into too much trouble for digging a little bit. *wink*
I just had to give the
ARWB
some umps for making a girl feel welcome. And now I have another beautiful addition to my tree!
Thank you Julie!! Merry Christmas!